Starpointe Business Park is WCCED's project to create a space for
life-sustaining manufacturing jobs in Hanover Township.
The Starpointe Business Park is a reclamation of mine-scarred…READ MORE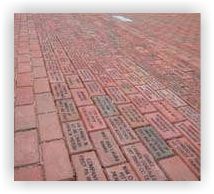 The Veterans' Walkway is a terrific way to honor your loved ones who have served in the armed forces.
The Veterans' Walkway is located at the Baltimore & Ohio…READ MORE
The B & O Railroad Station had been condemned by the city and was on the verge of being torn down by CSX when WCCED rescued this historic landmark.
The B&O Railroad Station, located at 273 South Main…READ MORE