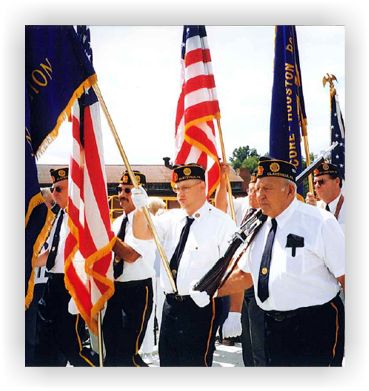 The Veterans' Walkway is located at the Baltimore & Ohio Railroad Station on South Main Street. The Veterans' Walkway runs along the railroad station's passenger platform. It was from this platform that many of those who served boarded the trains that carried them to basic training, and later, when their service was complete, where they stepped off into the arms of loved ones.
The Walkway honors veterans who served in the armed forces of the United States, in peacetime or during conflict. The Walkway is paved with granite bricks, each engraved with the name, rank or rate, branch and period of service of one of the honorees. It is also possible to add a personal epitaph, if you would like.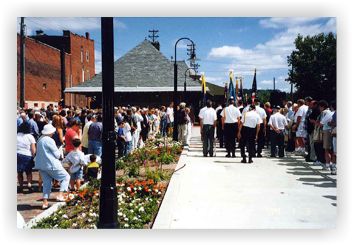 The bricks come in various sizes with prices starting at $100, and are tax deductible. Should you wish to make a gift of this memorial to someone, an appropriate card will be provided to you or will be sent directly to the person to be honored. For complete, printed instructions and an order form, simply call the Washington County Council on Economic Development.