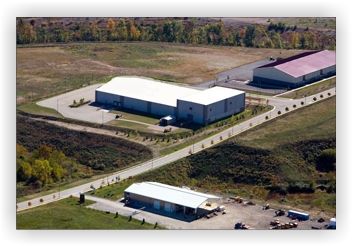 The Starpointe Business Park is a reclamation of mine-scarred land for the purposes of bringing jobs and manufacturing back to Washington County. The park offers premium lots with excellent utilities access and unbeatable site locations.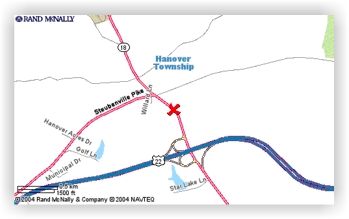 Starpointe's Phase 1A has been completed. This phase included the reclamation of 148 acres, from which eleven pad-ready parcels were created. Currently, Phase 1B is complete with lots ranging from 8+ t0 40 acres in size. The next phase(1-C) includes the reclamation of 200+ and is projected to create 100+- acres of flat parcels ranging in size from 6 to 30 acres.
WCCED is in the process of selling lots in Starpointe. For more information,
Email Pat Tracy at Tarquincore, LLC
or give him a call at: 412-381-7433 or his cel 412-491-7120

Site Features
Underground utilities provide state-of-the-art access, functionality and easier sight lines.
Easy access to PA 18 and US 22 (map above) provides excellent shipping and delivery access.
With the completion of the Findlay Connector, Pittsburgh International Airport is a mere ten minute drive from the park.
Rural setting with close proximity to metropolitan areas and workforces.
All owner improvements may be LERTA eligible for 5 years.
Phase 1B Will have 10 to 40 acre pads available to accommodate the needs of larger companies.